SpriteMancer
SpriteMancer v0.1.1.2 Released!
---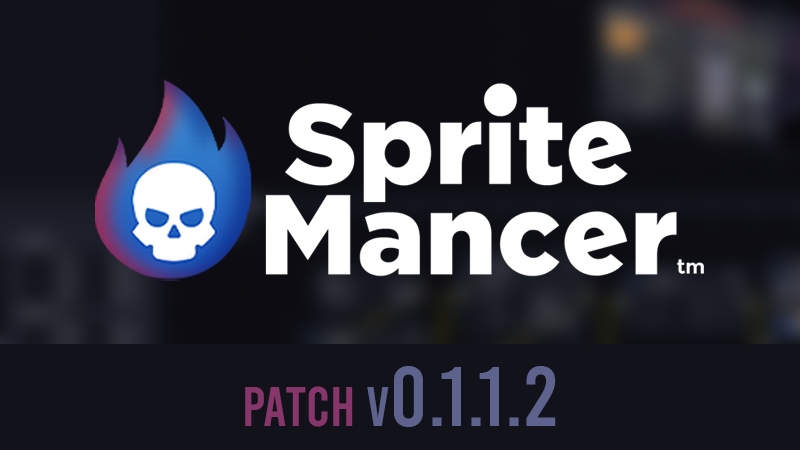 Added new element "Shape".

Added image transformation box to Image element. This allows quick resizing and rotation of an image.

Added .MOV support with transparency.

Added backup loading when opening SpriteMancer after a crash.

Added an option to scale GIF output.

Added an option to set Spritesheet distribution: Compact, Horizontal or Vertical.

Added an option to match video speed to preview speed for MP4/MOV/WEBM exports.

Added a new blendmode "Clipping Mask".

Added "Black And White" node.

Added "Threshold" node.

Added "Outer Glow" node.

Added new templates: 3D Pixelart, Entity Hit, Explosion, Fire, Fire Pixel and Thanos Effect.

Added an experimental "Juice FX 2.0" project importer.

Export preview window has been completely reworked.

GIF export has been completely changed, allowing transparency and better results.

Spritesheet export has been completely changed, allowing big spritesheet sizes.

Render time step time changed from 0.10s to 0.25s.

Default project is now empty. (Removed emitter)

Changed MP4 video encoder.

"Project Scale" value can now be less than 1.

Node modifiers chains are now fully disabled when the queue is broken.

Improved rendering speed by removing old code.

Improved node graph performance by refactoring the code.

Frameskip no longer speeds up videos and gifs.

Math nodes values can now be negative.

Canvas resize window can now be closed with Enter key.

Curve node no longer breaks when using specific values.

Image's Timed section time sliders can no longer reach zero and crash the app.

Helpers "Below/Above" are now included in the preferences file.

All time sliders can now be set to any values using CTRL+LMB and no longer snap to the closest step value.

Files
SpriteMancer_Release_1012_Full.zip
52 days ago
SpriteMancer_Release_1012_Demo.zip
194 MB
52 days ago