Pixel Fx Designer
Pixel FX Designer v2.0.0.4(beta) released!
---
The new Pixel FX Designer v2.0 beta is now available!
If this caught you by surprise, the v2.0 update is a full rewrite of Pixel FX Designer from scratch, and brings lots of new features and improvements. The major points being:

New UI/UX.
Layer support with infinite emitter, particles and images.
NodeGraph system with lots of nodes to expand your animation.
New rendering engine that It's about 20x faster.
Lots of cool features like localization support, arbitrary canvas size, improved export options (frameskipping, mp4 video)
Have in mind that this is a beta version, and that there will be bugs and things missing or to be improved.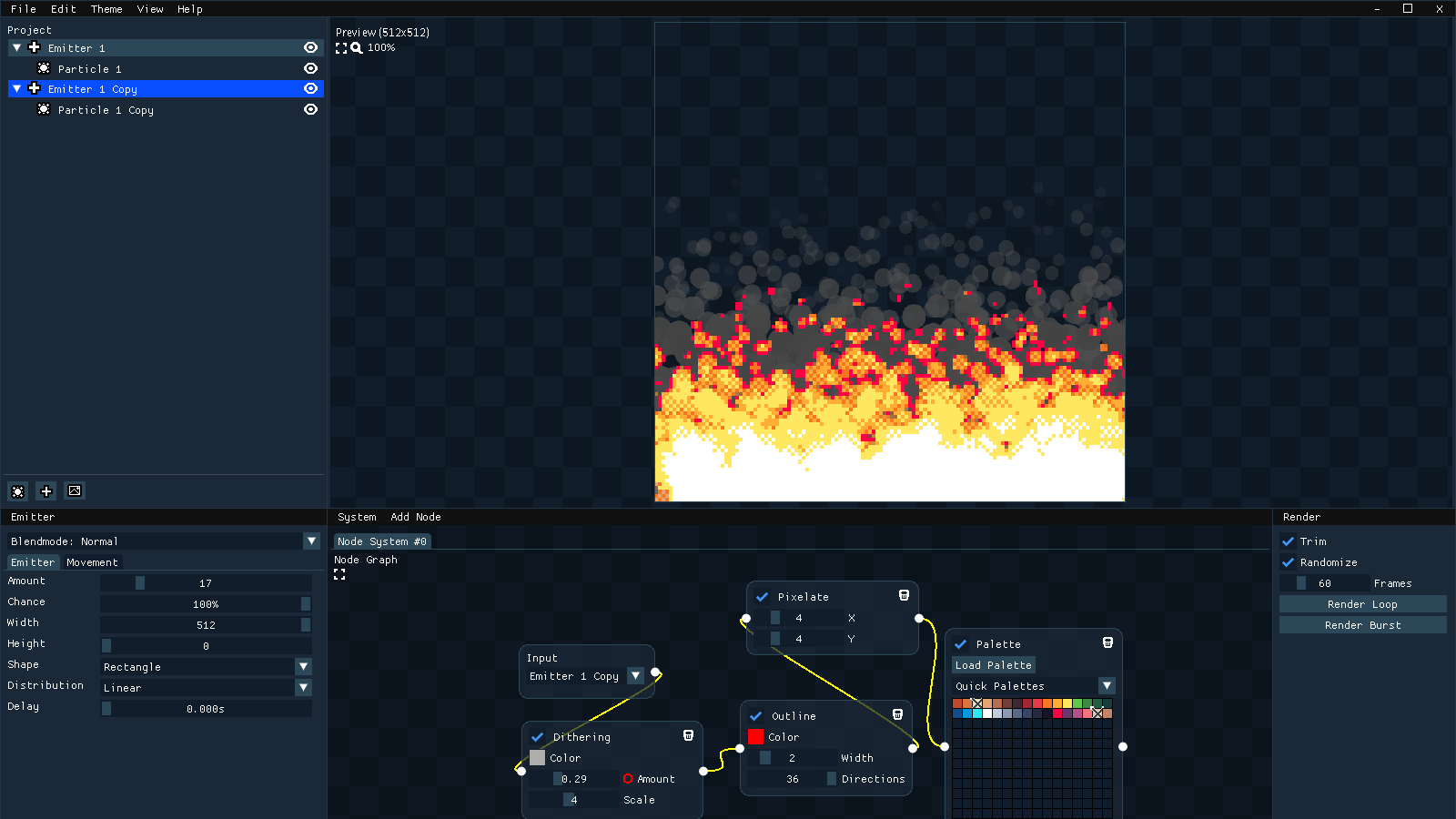 Files
PixelFXDesigner2004_windows.zip
137 MB
Mar 28, 2022